NEWS UPDATE: Men Arrested for Gang Rape of 5-Year-Old Girl in Delhi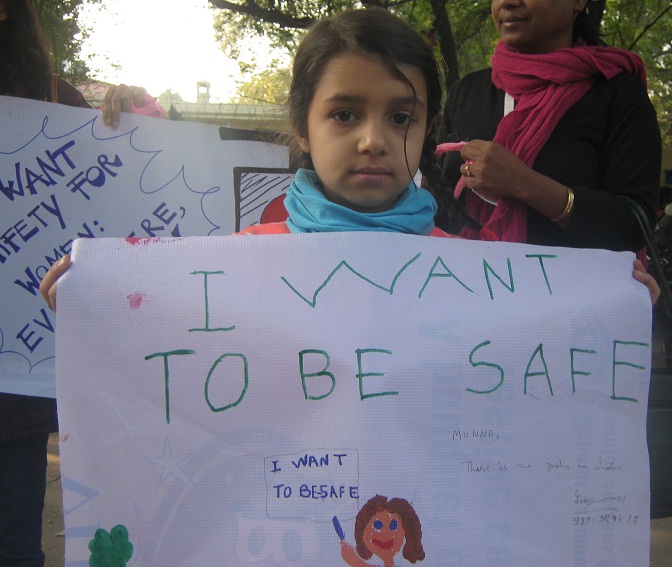 After two months, Delhi Police has filed a chargesheet in a city court against the two men who kidnapped and brutally raped a five-year-old girl in east Delhi. Under the stringent provisions of a newly enacted law for protection of children, the men face maximum punishment of life imprisonment.
This is not an easy case to forget as it sparked public outrage against the police who refused to register the case, leading to the suspension and transfer of cops of various ranks including an ACP, caught on camera slapping a young girl who was part of a crowd protesting the incident.
Read the original blog here: https://itsagirlmovie.com/a-5-year-old-is-gang-raped-in-delhi-and-police-refuses-to-act-on-the-case/
Read the Press Times of India article through NDTV: http://www.ndtv.com/article/cities/delhi-child-rape-case-charge-sheet-filed-against-two-accused-384093
0
0
itsagirl
https://itsagirlmovie.com/wp-content/uploads/2017/01/logo-sm-89.png
itsagirl
2013-06-28 03:11:25
2017-02-07 10:57:45
NEWS UPDATE: Men Arrested for Gang Rape of 5-Year-Old Girl in Delhi