"It's a Girl" Film Director Launching New Film Project About Violence Against Women!
This is a special message from It's a Girl director, Evan Grae Davis.

On November 12th, I will be announcing a major new film project carrying on the story begun by It's a Girl! This will be your one and only opportunity to sign up to receive the exciting news!
But first, I want to personally thank you and the hundreds of thousands of others who have joined the It's a Girl cause and have added your voice to the movement to end gendercide in India and China. Together, we have succeeded in elevating the plight of millions of women suffering under gendercide to a whole new level of action and awareness all over the world!
We started an important conversation with It's a Girl, asking why 200 million women are 'missing' in the world today due to gendercide. But this conversation has led to many more questions about the plight of women and about what can be done to help.
My life will never be the same since I set out on this journey, and the ongoing battle being fought by brave activists and world-changers like the action partners we have supported through It's a Girl inspires me to want to keep fighting by their side.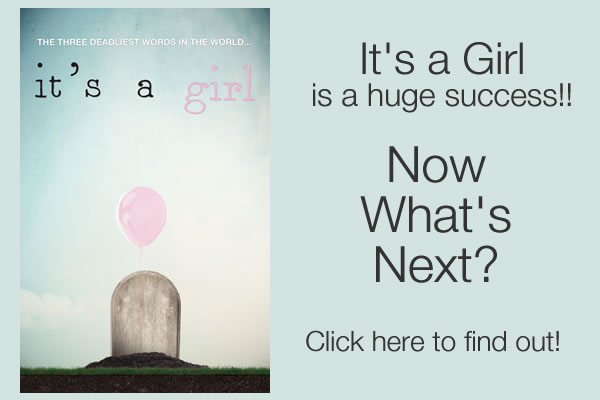 My contribution is to tell their stories and those of the women they represent. But I can't do it alone! I would like to personally invite you to join me as I prepare to announce the next chapter of the story: a second, and equally powerful, documentary film project taking the It's a Girl cause to the next level!
But you must sign up today to receive coming updates, including the big new film announcement on November 12th.
Join me as, together, we renew our commitment to bring justice and equality to millions of women silently enduring unspeakable injustice – to tell the stories that desperately need to be told – add your voice by signing up today!
Evan Grae Davis
Director, It's a Girl Movie
0
0
itsagirl
https://itsagirlmovie.com/wp-content/uploads/2017/01/logo-sm-89.png
itsagirl
2013-11-05 03:10:47
2017-02-09 13:41:47
"It's a Girl" Film Director Launching New Film Project About Violence Against Women!