Woman 8 months pregnant forced to abort or lose job
According to a report published by Shanghai online news portal Sixth Tone, a Guangdong couple has been told they must have an abortion or both lose their government jobs.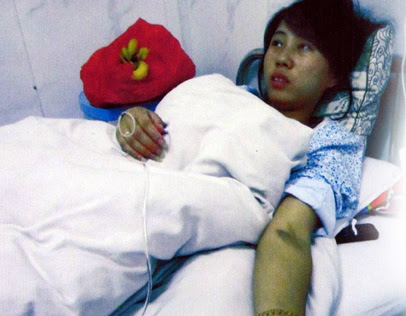 The couple, surnamed Zhong, both have a child from a previous marriage.  They thought that they could have a child together under China's new Two-Child Policy, as is the case in other provinces in China.  They were mistaken, under the current laws of Guangdong.
The due date of Zhong's child is September 10.  She told Sixth Tone that she felt depressed, anxious, trapped.  "I can't give up on this child, as I'm almost 40," she said.  "And it wouldn't be easy for us to find jobs again, given our ages."  Zhong shares her anxieties on WeChat, where approximately 500 people have gathered to share similar experiences.
Reggie Littlejohn, President of Women's Rights Without Frontiers, stated, "The Chinese Communist propaganda machine made a big deal out of its shift to a Two-Child Policy, announcing that they had "abandoned" the One-Child Policy.  I immediately stated that this minor modification would not end coercion, and now the proof is beginning to leak out.  Our hearts go out to the Zhong family.  They are brave indeed to stand up to the intense government pressure to abort at eight months or both lose their jobs.  The Chinese government is doing its best to force them to have an abortion by exerting intense financial pressure.  The fact that there are 500 people commiserating with them on WeChat demonstrates that they are not alone.  This would indicate a pattern or practice of continuing coercion."
Another Guangdong native, He Liping, is six months pregnant.  She faces a crippling fine:  "I had no idea that we're not qualified to have a second child until I went to register for a birth permit with the local neighborhood committee."  Her husband had a child before marrying her, and they have a two-year old together.  She is now six months pregnant.  Fines for illegal children in Foshan run 260,000 yuan ($39,000).  "It's a huge amount of money for an average family like mine," He told Sixth Tone.
Littlejohn continued:  "He Liping does not face joblessness, but rather what I call a 'terror fine.'  These fines can be up to ten times a person's annual salary.  Most people cannot afford to pay these fines and are forced to have abortions. In addition, the Chinese government announced earlier this year that they had abolished the birth permit system for first and second children.  Clearly, this is not the case.
"The Chinese Communist Party has not agreed to get out of the bedrooms of the Chinese people.  The fact that Sixth Tone is a State-controlled media outlet indicates that even within the Chinese Communist Party there are those who recognize the human tragedy and appalling injustice of coercive population control.  We need to keep the international pressure on the Chinese Communist Party until all coercive population control is eradicated.  Take action by signing our petition against forced abortion in China."
Watch — Stop Forced Abortion – China's War on Women! Video (4 mins)
http://www.womensrightswithoutfrontiers.org/?nav=stop-forced-abortion
Read the original Sixth Tone article:
Guangdong Families Told to Have Abortion or Lose Job
http://www.sixthtone.com/news/guangdong-families-told-have-abortion-or-lose-job
---
Reggie Littlejohn, President of Women's Rights Without Frontiers, testified before the Congressional Executive Commission on China on April 30th, 2015 to discuss this further.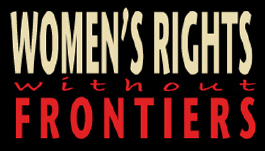 To read Littlejohn's full testimony and her expert opinion on why China's Communist Party will not eliminate the policy, please follow this link:
http://www.womensrightswithoutfrontiers.org/blog/?p=1995
Gendercide may well be the most serious human rights violation and form of discrimination against girls and women happening on earth today. As many as 200 million girls are missing because of gendercide and extreme human rights violations as we see with the enforcement of China's one-child policy. Now is the time to stand up for girls and women everywhere!
---
The views expressed by guest contributors to the "It's a Girl" blog represent the opinion of the individual author who contributes the content and should not be interpreted as being endorsed or approved by Shadowline Films. We feature these contributions to foster dialogue and exchange on gendercide and invite our readership to join the discussion.
0
0
itsagirl
https://itsagirlmovie.com/wp-content/uploads/2017/01/logo-sm-89.png
itsagirl
2016-08-04 03:15:10
2017-02-07 12:25:51
Woman 8 months pregnant forced to abort or lose job