Why 'It's a Girl' is a Different Kind of Film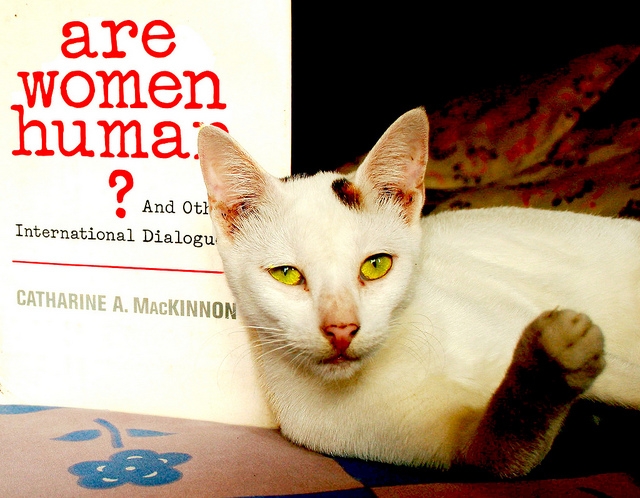 When I started
 The 50 Million Missing Campaign
 on India's female genocide, in 2006, I had two goals. One, was to raise global awareness about this massive, human rights atrocity in India, for many didn't and still don't know.  The other goal was to build a grassroots, public momentum that will demand official accountability and action, of the kind that all genocides warrant.
Over the last few years I've given countless interviews.  As a writer, I am well aware of how critical the role of the media is in communicating with the public, and I am very indebted for their help in putting out the word both about our campaign and the issue of India's female gendercide.
Yet, I also have to say, that sometimes there are ways in which the media has presented this issue that I find deeply despairing.  It's almost like they end up further dehumanizing this human rights catastrophe!  I am always shaken up by questions that use phrases like"the dropping sex ratio," or "the shortage of women in India"  "Shortage" is a word used when we discuss 'things' –'resources' — like food, land and water, things that we use! Not human beings!
Perhaps it is this view of women as use-based commodities by the media, which also makes it attempt to rationalize this genocide – as if there's actually a legitimate explanation for it. Or they patronize this bizarre idea that economic incentives should be given to people to not kill girls and women!!
Would we try to rationalize any other human genocide? Would we think giving economic incentives to Europe or to Rawanda or Bosnia would have stopped the genocides there? Would we speak of the Jewish genocide as the "dropping Jewish ratio" or as a "shortage of Jews" in Europe?  
So why do they does the media dehumanize the girls and women of India this way?
 1.8 million girls born between 1985-2005 were battered to death 
before they turned 6
 years old. 106,000 young women were 
burnt to death
 in just one year. 1 woman is killed every 5 minutes, as millions of women are abused and brutally 
forced through multiple, back-to-back abortions
 to rid girls! 
Click here
 for news reports of the kind of violence that women in India face every day!
Last year, I asked a documentary film maker from Europe, who was interviewing me, why reporters consistently chose to ignore my remarks that 
the annihilation of women increases
 as you go up the economic and education ladder in India.  
Look at any other genocide: it is the powerful that have played the biggest roles!
 She said, because their audience (in Europe) wouldn't like to hear it or understand it!!
The media sets the tone for how the public thinks, acts and reacts. If the media itself views women as 'sexual' or 'reproductive' resources for men to use, it makes the work of campaigns like mine that much more difficult.
Sometimes, when I give an interview, it feels like, they've already got the plot and vision of "a story" in their head and I'm just required to plug in the numbers.  And so I was pleasantly surprised when the 'It's a Girl' team showed up at my door (on the dot of the appointed time, I should add, even though they were coming from the other end of the world), with a copy of my book 'Sex and Power,' pages and passages duly marked for further discussion, along with tons of questions.  I realized they had come to talk and understand!!  Even after they returned to the U.S., they continued to email me and communicate about the development of the presentation of their film.
I recently saw the full version of the film, and it finally put my mind to ease.  'It's a Girl' is not just another media story on India's 'falling sex ratio.' It is an ideological challenge to a global humanity to open its eyes to a human rights atrocity on a historically unprecedented scale.  It is also a call for the world to finally recognize that women are human.
Finally! The women of India have a voice in the world to protest the wrong done to us, and most of all to remind the world that we are HUMAN and that members of the global community need to take a stand and speak up!
If you are reading this, please, where ever you are, stand up and be counted. 
Sign this petition
 and add your voice to the momentum telling the Leaders of the world to stop the female genocide in India.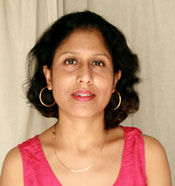 Rita Banerji an author and gender activist, and the founder of The 50 Million Missing Campaign to end India's female genocide. Her book 'Sex and Power: Defining History Shaping Societies,' is a historical and social look at how the relationship between gender and power in India has led to the ongoing female gendercide. Her website is www.ritabanerji.com She blogs at Rebellions in my Space and tweets at @Rita_Banerji
---
The views expressed by guest contributors to the "It's a Girl" blog represent the opinion of the individual author who contributes the content and should not be interpreted as being endorsed or approved by Shadowline Films. We feature these contributions to foster dialogue and exchange on gendercide and invite our readership to join the discussion.
0
0
itsagirl
https://itsagirlmovie.com/wp-content/uploads/2017/01/logo-sm-89.png
itsagirl
2012-11-12 03:15:19
2017-02-07 11:52:38
Why 'It's a Girl' is a Different Kind of Film