After seeing the It's a Girl trailer, this one viewer said he was "instantly moved" and inspired to write this rap. "I think what shook me the most was the fact that women also participate in the killing of girls. Like you, I just felt that the world needs to see this message" he shares.
Thank you for your support and for standing with us against gendercide, Omékongo!
200,000,000 missing – not talking bout money see
Talkin' about something worth more than currency
Talkin' about missin' girls the foundation of a nation
But being born a girl in India is damnation
Desperation – having a girl brings trepidation
So being born a girl leads to deadly devastation
Baby girls bouncing from the womb to the tomb
Delivery room delivering gendercide too soon
How have we forgotten that the woman is key
To open the door of the future for our children to see?
The phrase "It's a Girl" should bring cause to rejoice
But we kill innocent victims who have no choice, no voice
No say in the way they will die today
Parents leave their land so daughters won't die this way
We gotta let the world know that we're killing our seeds
And make it an honor to give birth to a girl indeed.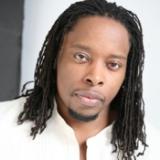 Omékongo Dibinga is the Director of UPstander International. His life's mission is to inspire all across the globe to take a stand when they witness an injustice, no matter how small or large. Omékongo is a rapper, trilingual poet, CNN contributor, motivational speaker and a TV Talk Show Host. Read more about Omékongo on www.omekongo.com
---
The views expressed by guest contributors to the "It's a Girl" blog represent the opinion of the individual author who contributes the content and should not be interpreted as being endorsed or approved by Shadowline Films. We feature these contributions to foster dialogue and exchange on gendercide and invite our readership to join the discussion.
0
0
itsagirl
https://itsagirlmovie.com/wp-content/uploads/2017/01/logo-sm-89.png
itsagirl
2012-06-27 03:15:32
2017-02-07 12:09:51
'It's a Girl' Trailer Inspires Rap