Act to End Female Gendercide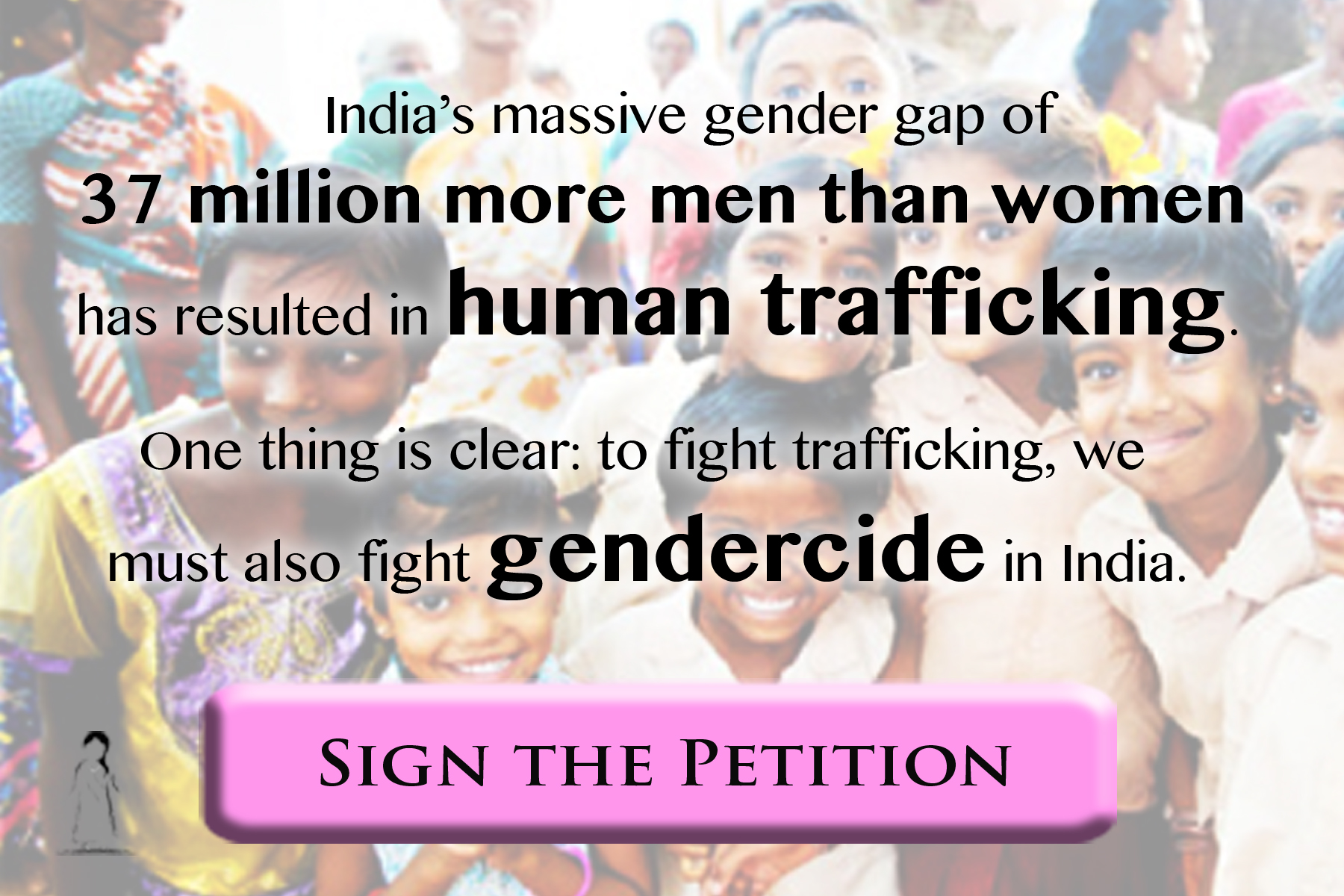 India's massive gender gap has resulted in human trafficking. In a country where there are 37 million more men than women, girls are trafficked into brothels and also into villages as brides for men who have no women to marry. To fight trafficking, we must also fight gendercide in India.
Annually, the US State Department addresses trafficking in India in its Trafficking in Persons (TIP) Report, holding India accountable for steps it is taking to reduce trafficking. The 2013 TIP Report recognized the link between trafficking and gendercide in India, stating that girls and women were "being sold or coerced into forced marriages in states with low female-to-male gender ratios." The State Department did not further recognize gendercide as the root of trafficking, however. And since then, it has not further addressed India's low sex ratios and the resulting trafficking. Because gendercide leads to trafficking, focusing only on trafficking is futile.
Our officials need to know you care about girls and women in India and you want the U.S. to take action to stop both gendercide and trafficking there. Please take action now.
Watch this video for more information on the Invisible Girl Project:
Visit IGP's website, www.InvisibleGirlProject.org for more information! 
0
0
itsagirl
https://itsagirlmovie.com/wp-content/uploads/2017/01/logo-sm-89.png
itsagirl
2016-06-02 03:15:08
2017-02-07 12:27:05
Petition to End Female Gendercide in India