The Three Deadliest Words: "It's a Girl" – TED talk by Evan Grae Davis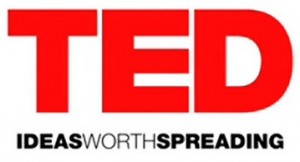 In December, It's a Girl Director, Evan Grae Davis appeared on the TEDx stage at TEDxGateway in Mumbai, India, the largest TEDx event in South Asia. Evan addressed 1000 leaders and influencers from the region about the film and the issue of gendercide. We are excited to announce that the video of Evan's TEDx talk is now available!
TED is a non-profit devoted to "Ideas Worth Spreading". TED was founded on the power of ideas to change attitudes, lives and ultimately, the world. Since it started out (in 1984) as a conference bringing together people from three worlds: Technology, Entertainment, Design, TED has increased it's scope to encompass social issues and human rights concerns. TED's famous conferences have now expanded to allow local organizers to host independent TED events under the banner of TEDx.
Speaking at a TEDx event is a rare opportunity and an exceptional environment in which to raise awareness about It's a Girl and the issue of gendercide. And TEDx speaker videos gain wide exposure, so please watch and share to help spread the important message about gendercide through this unusual tool.
See the video here:
0
0
itsagirl
https://itsagirlmovie.com/wp-content/uploads/2017/01/logo-sm-89.png
itsagirl
2013-02-11 03:11:20
2020-06-04 15:24:51
The Three Deadliest Words: "It's a Girl" – TED talk by Evan Grae Davis