Tugg is an online platform that lets individuals and organizations in the U.S. choose the films that play in their local theater. Tugg crowdsources theatrical screenings, which means that if enough people in your community want to see It's a Girl, Tugg can make it happen in your local theater!
How does Tugg bring It's a Girl to My Local Theater?
With Tugg you can easily bring It's a Girl to your town as a one-night event, without having to pay a licensing fee!
Here is how it works:
Visit the It's a Girl page on Tugg.
Sign up to host a screening and become the event's "promoter."
Provide your preferred event details – time, date, and even theater of your choice (including all the major chains where you see some of your favorite films)
A Tugg representative will then contact you to help set up the event details.
Spread the word, and invite your friends and community to purchase advance tickets from the event page.
Once enough tickets are pre-sold (usually around 60 tickets) by a designated date (usually five business days before the event) the screening is confirmed. (If enough tickets are not pre-sold, no one is charged and the event is canceled.)
As an added bonus, as the event promoter you will receive 5% of the ticket revenue to help cover any costs you incur in promoting the event.
Then just sit back and enjoy the show!
After the film we encourage you to host a discussion or Q&A in the theater to dig even deeper into the issues and facts raised in the film. And don't worry, we will do our part to help you promote the screening by sending you (at no cost – just cover the shipping) posters, post-cards and a discussion guide. We can also connect you with the filmmakers, people featured in the film or experts if you want to fly them in your for screening!
Click the logo to get Started: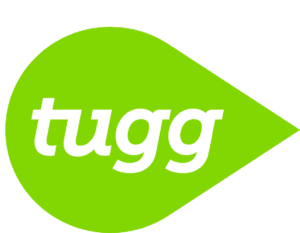 Help get It's a Girl in theaters! Tell others about Tugg and It's a Girl. Post this on Facebook and Twitter:
Bring @ItsaGirlMovie to your town! Visit, URL and request a screening today! Thanks @TuggInc
Visit URL and bring It's a Girl to your local theater! Thanks @TuggInc
For more information on Tugg, visit Tugg.com/HowTuggWorks
Tugg, Inc. ("Tugg") is a web-platform that enables individuals to choose the films that play in their local theaters.  Through Tugg, individuals are empowered to select a film, screening time, and nearby theater, and then spread the word to their immediate and online community. Once a necessary amount of people commit to attending, the event will be confirmed, and Tugg will reserve the theater, manage ticketing and ensure delivery of the film; allowing the audience to sit back and enjoy the show.  Tugg is currently working with exhibitors Alamo Drafthouse Cinema, AMC Theatres, Bow Tie Cinemas, Cinemark Theatres, Goodrich Quality Cinemas, Rave Cinemas and Regal Cinemas, as well as additional regional and independently-owned theaters across the country. These exhibitors provide theatrical venues for individually curated events showcasing Tugg's growing library of hundreds of studio and independent films.