China's One-Child Policy is Still Enforced Today
China has not "eased," "relaxed" or "abandoned" the One-Child Policy, Despite Reports:

Many have heard of reports that China is ridding of the One-Child policy that has been in effect for three and a half decades and has prompted countless numbers of enforced abortions and sterilization of Chinese women in those years. Unfortunately, this is not the case as the coercive policy is still strictly enforced.
Reggie Littlejohn, President of Women's Rights Without Frontiers, testified before the Congressional Executive Commission on China on April 30th, 2015 to discuss this further.
Littlejohn states:
"The problem with the one-child policy is not the number of children "allowed." Rather, it is the fact that the CCP is telling women how many children they can have and then enforcing that limit through forced abortion and forced sterilization. Even if all couples were allowed two children, there is no guarantee that the CCP will cease their appalling methods of enforcement. Regardless of the number of children allowed, women who get pregnant without permission will still be dragged out of their homes, strapped down to tables, and forced to abort babies that they want."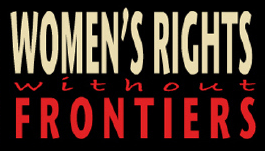 To read Littlejohn's full testimony and her expert opinion on why China's Communist Party will not eliminate the policy, please follow this link:
http://www.womensrightswithoutfrontiers.org/blog/?p=1995
Gendercide may well be the most serious human rights violation and form of discrimination against girls and women happening on earth today. As many as 200 million girls are missing because of gendercide and extreme human rights violations as we see with the enforcement of China's one-child policy. Now is the time to stand up for girls and women everywhere!
---
The views expressed by guest contributors to the "It's a Girl" blog represent the opinion of the individual author who contributes the content and should not be interpreted as being endorsed or approved by Shadowline Films. We feature these contributions to foster dialogue and exchange on gendercide and invite our readership to join the discussion.
0
0
itsagirl
https://itsagirlmovie.com/wp-content/uploads/2017/01/logo-sm-89.png
itsagirl
2015-05-05 03:11:30
2017-02-07 12:44:05
China's One-Child Policy is Still Enforced Today